---
Rising Moon Horse Retirement is a 21 acre ranch located in Tehachapi California within the private community of Bear Valley Springs. We are situated on the valley floor and surrounded by the beautiful Tehachapi Mountains. We are approximately two hours north of Los Angeles and one hour southeast of Bakersfield.
---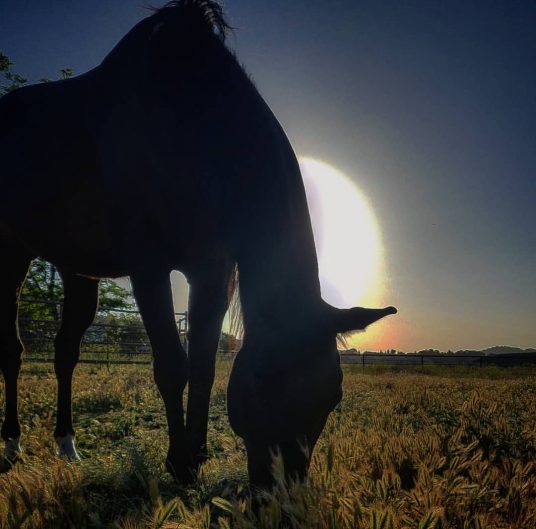 Horse Retirement in Paradise
---
"Rising Moon…family run, well organized facility…"
---
Rising Moon Horse Retirement welcomes senior horses and offers several options when it comes to caring for you equine family members. Your horses have the opportunity to live in a herd and have access to 15 acres, which includes dry lots, grazing forage, large trees for shade, and indoor arena for shelter and 24/7 access to food and water.
---